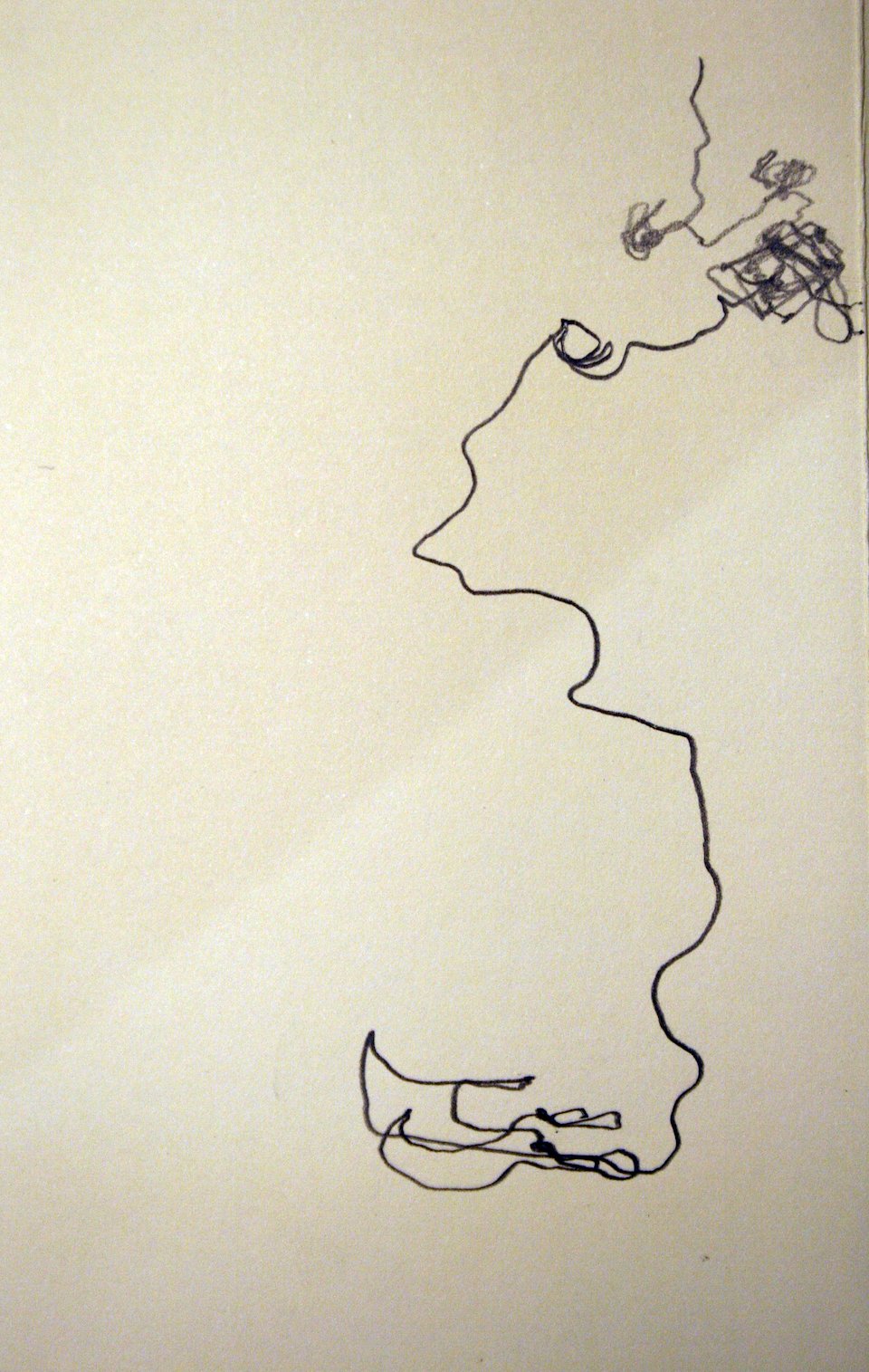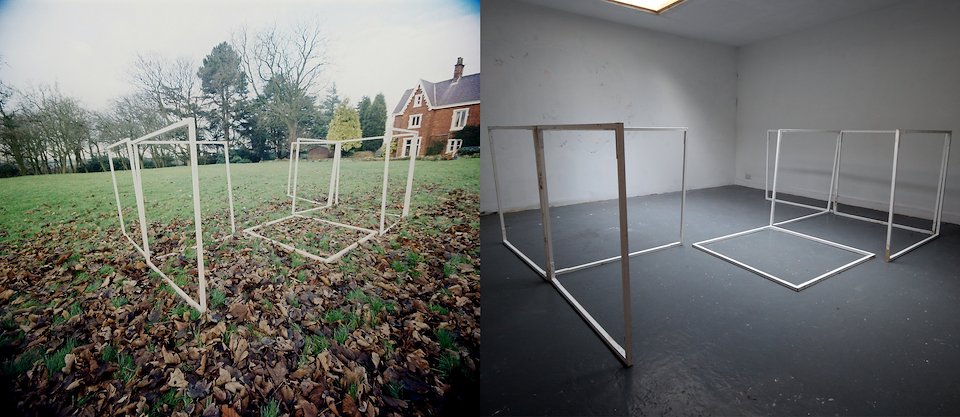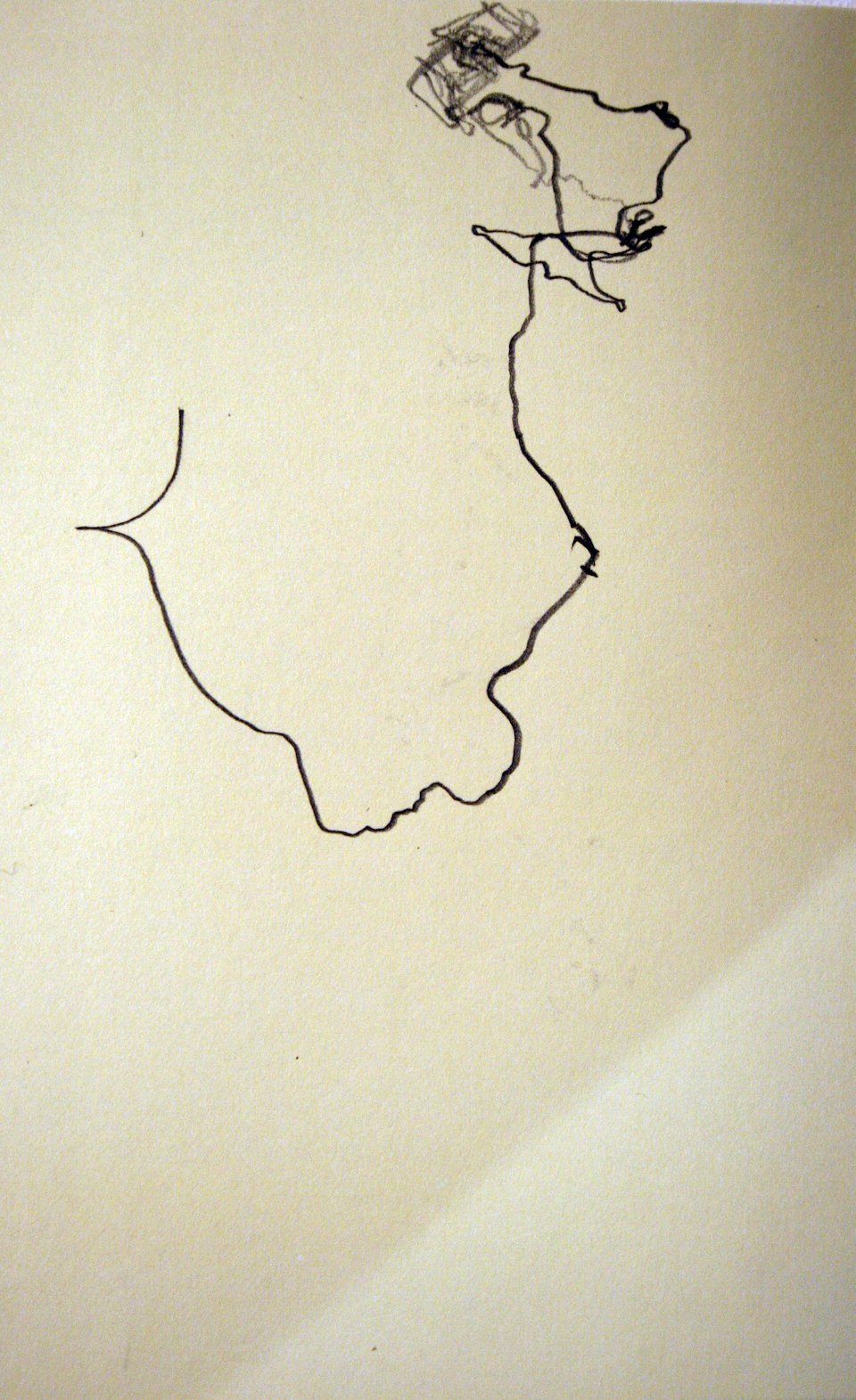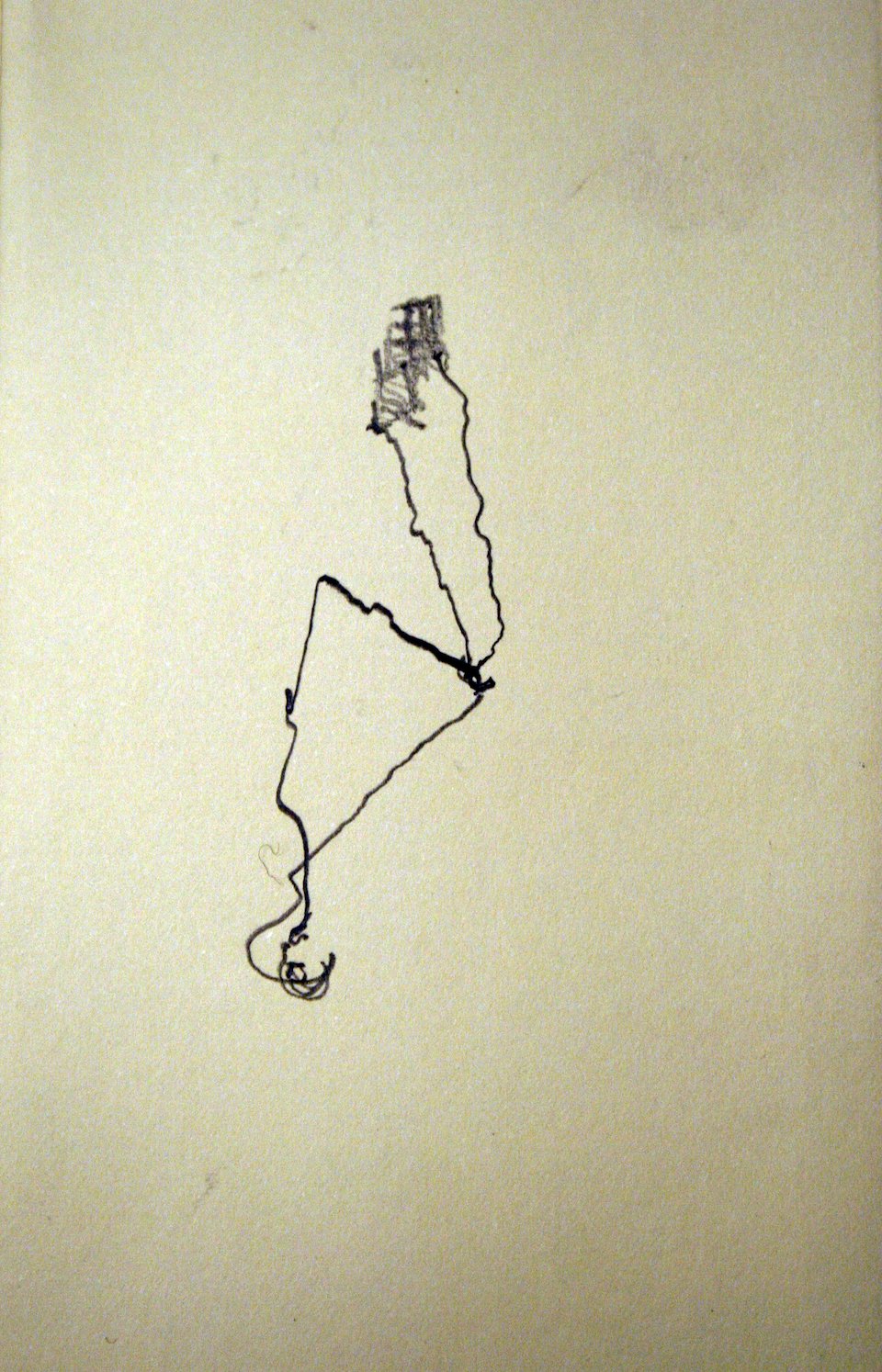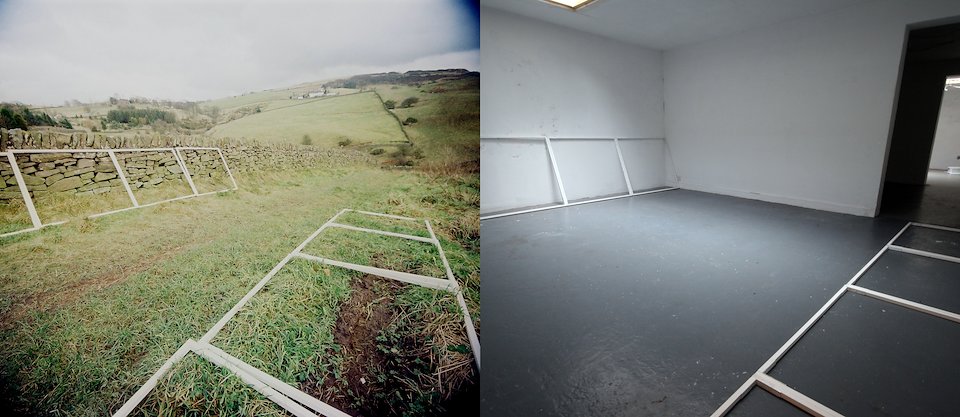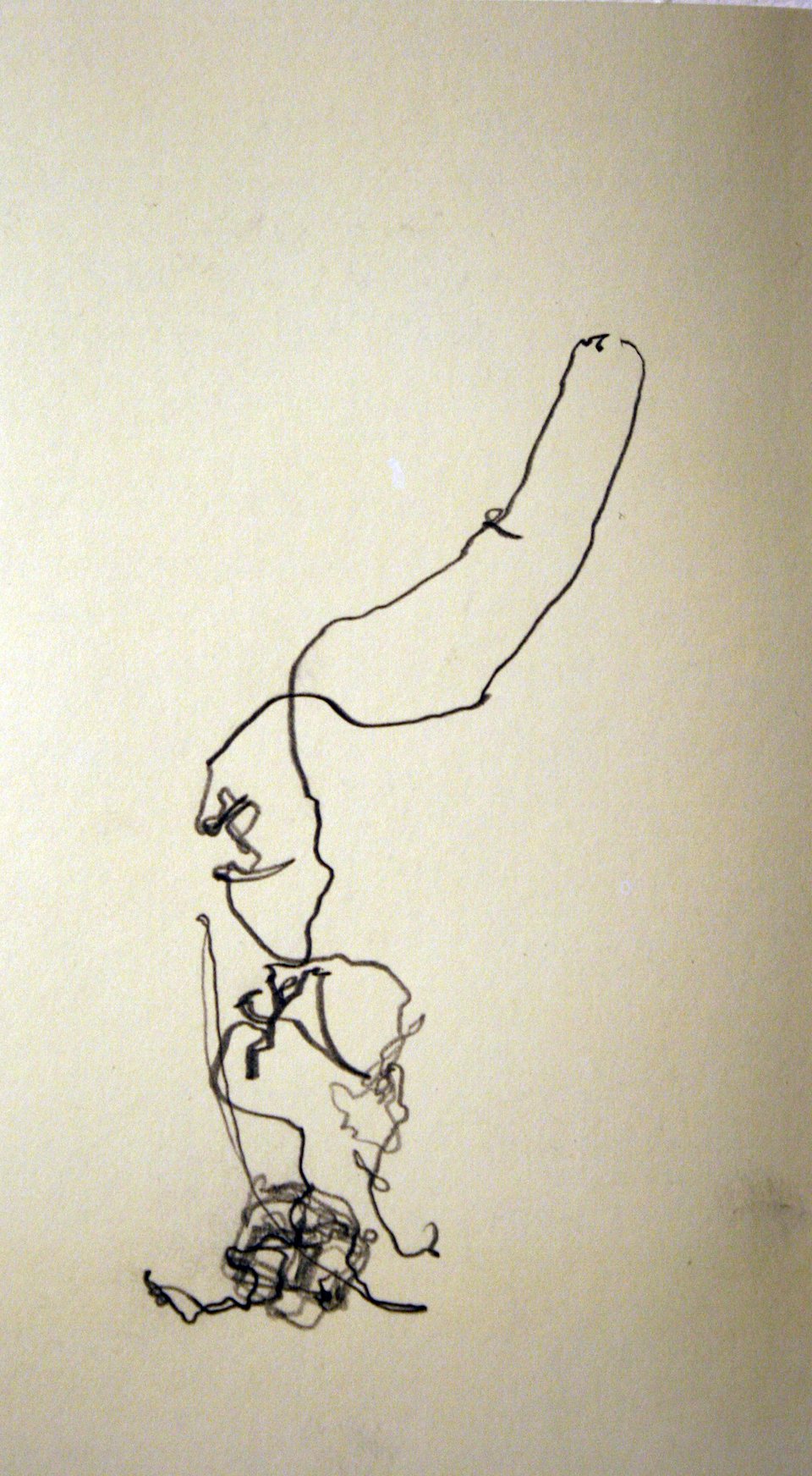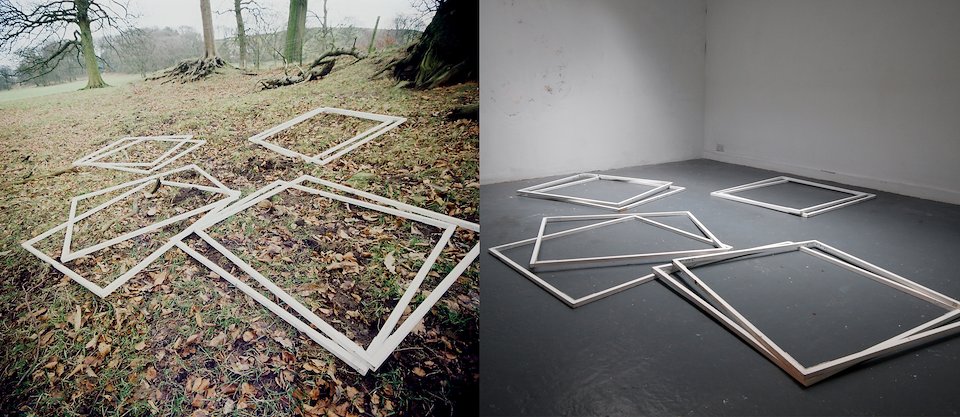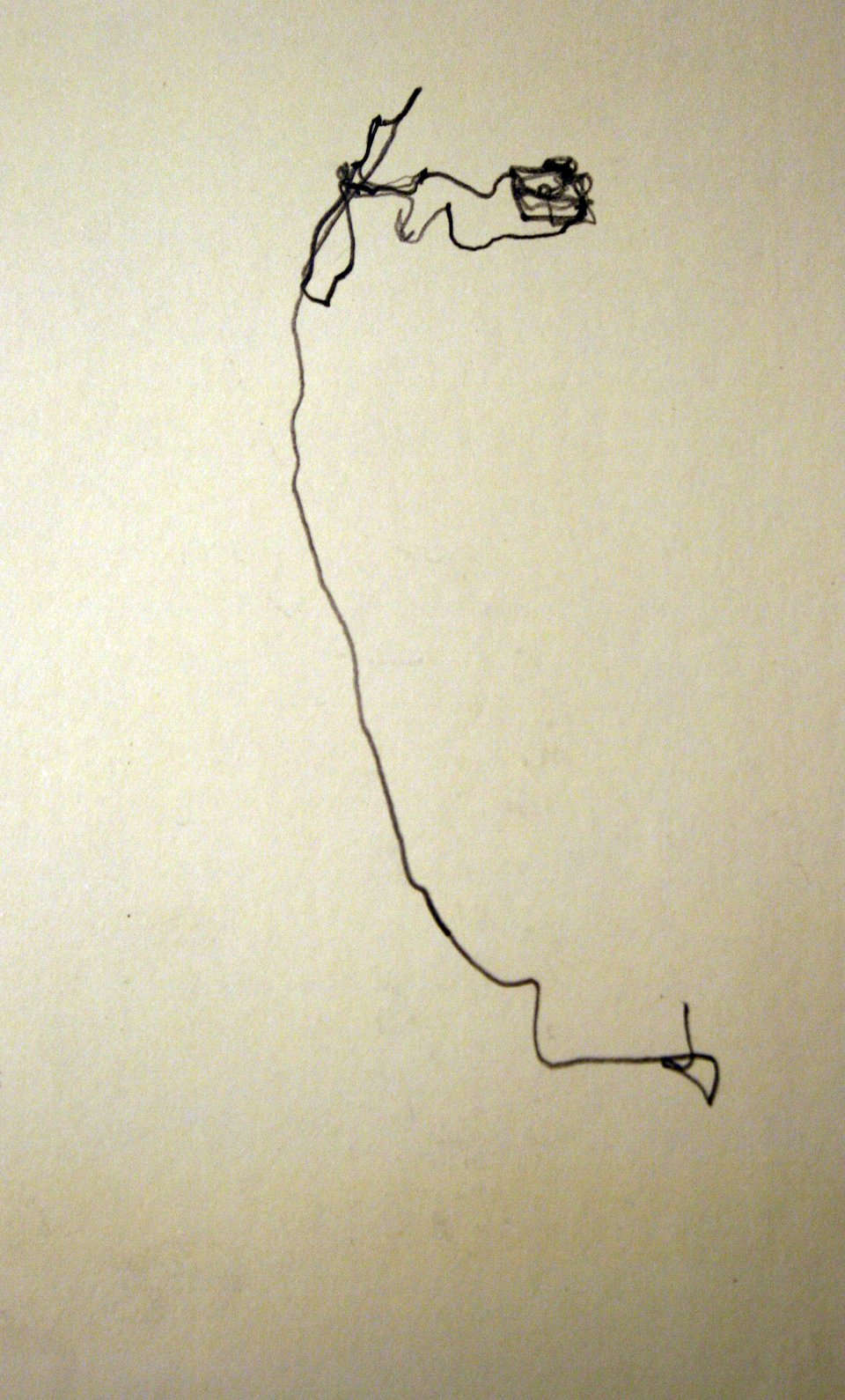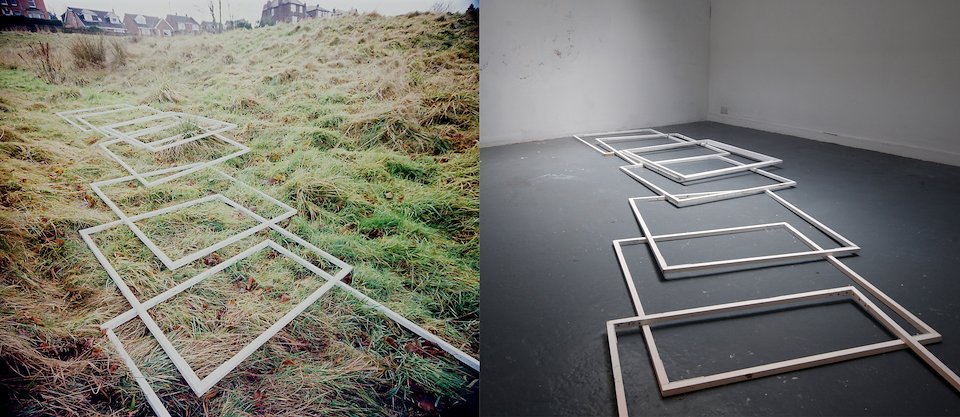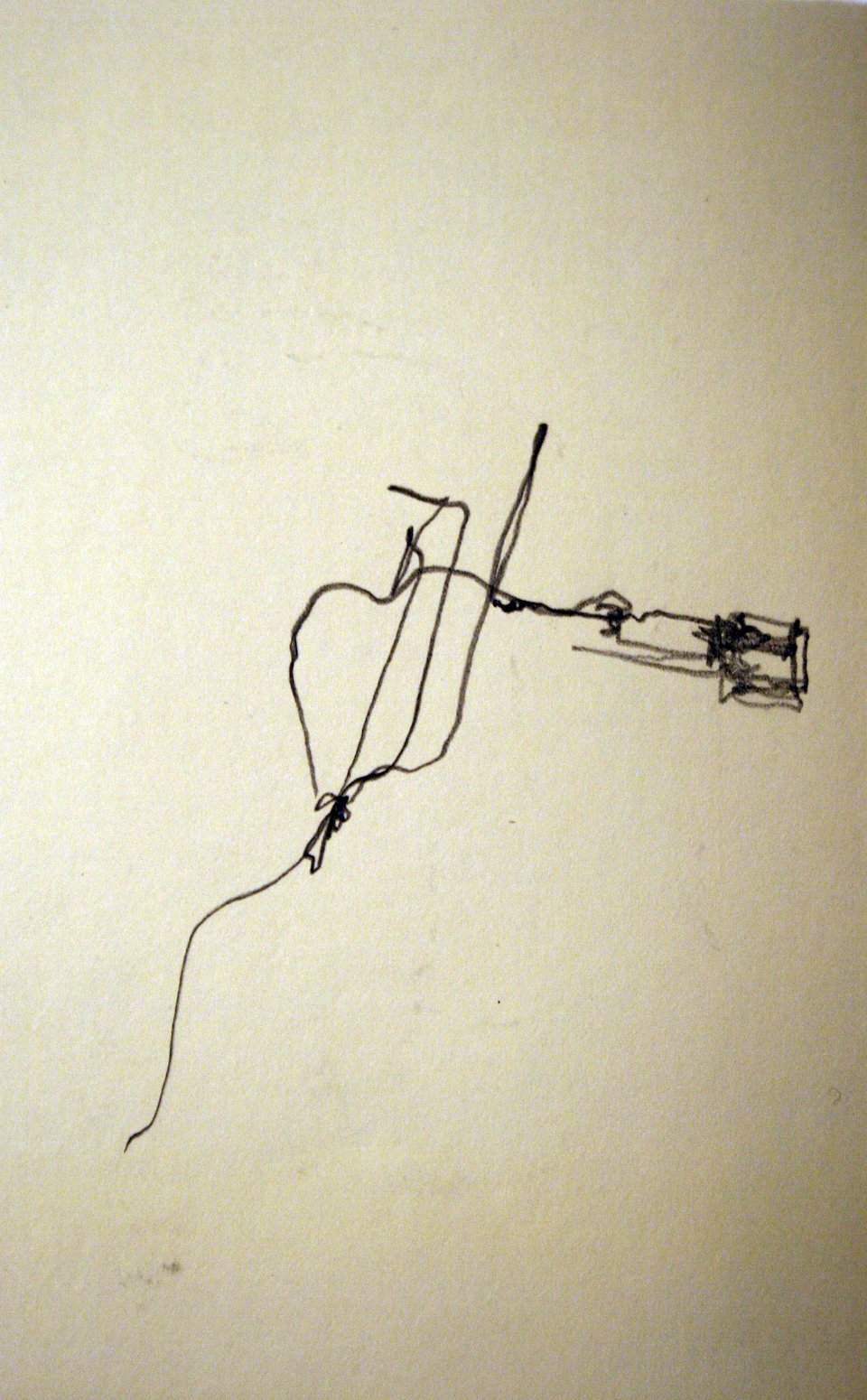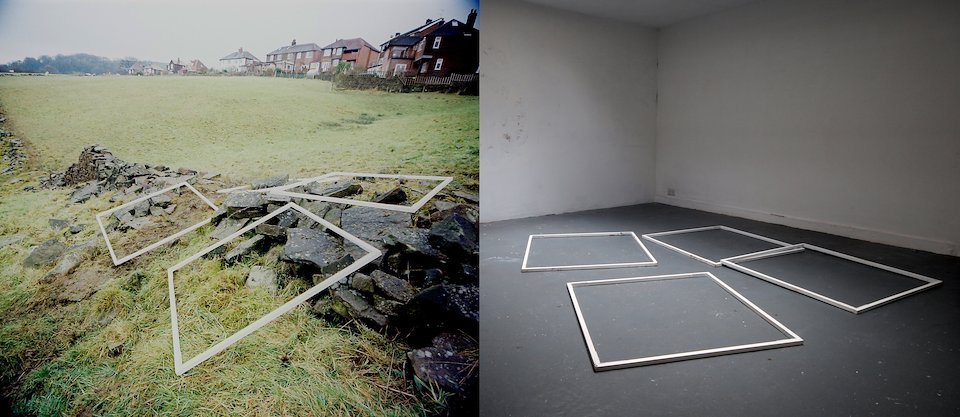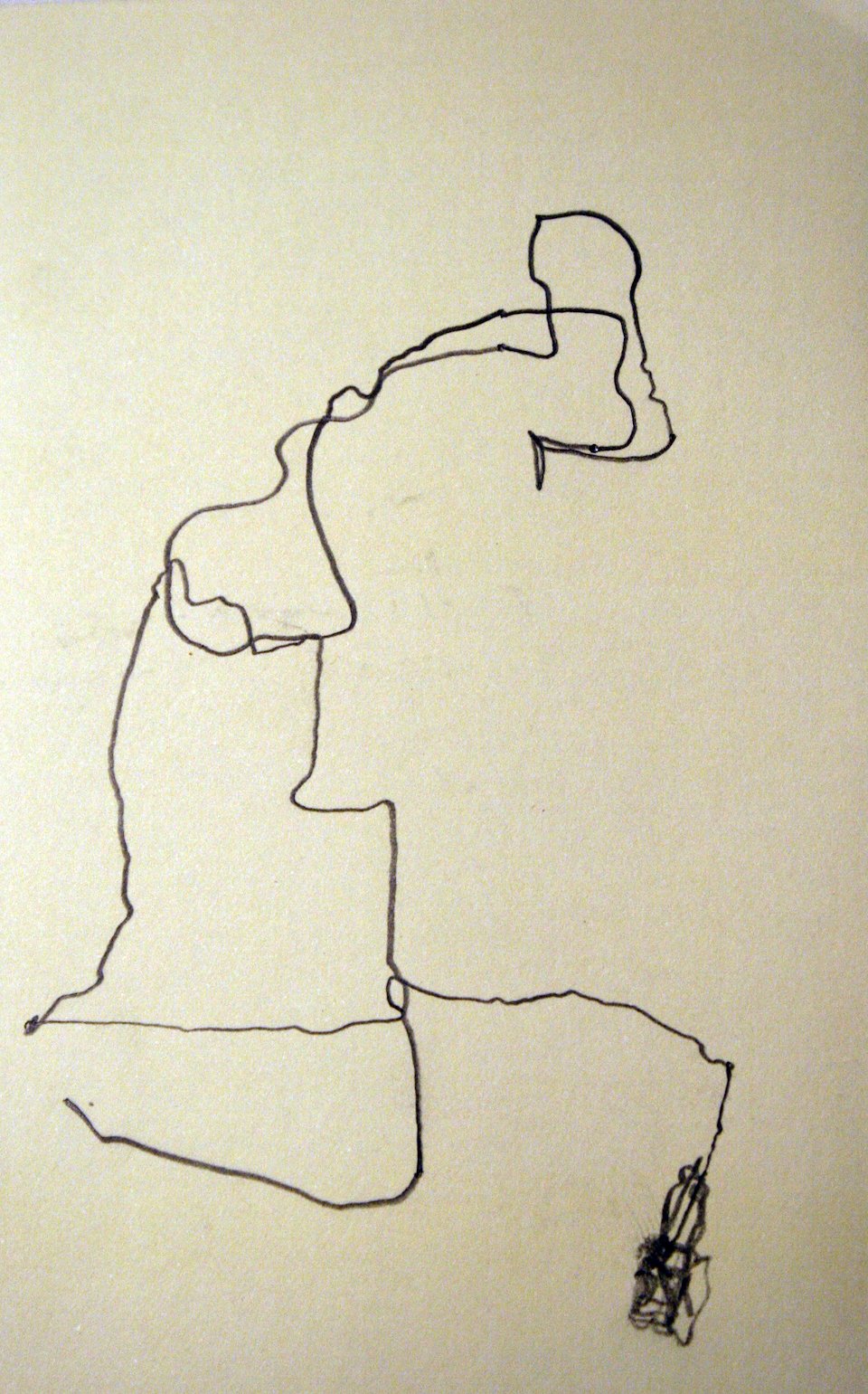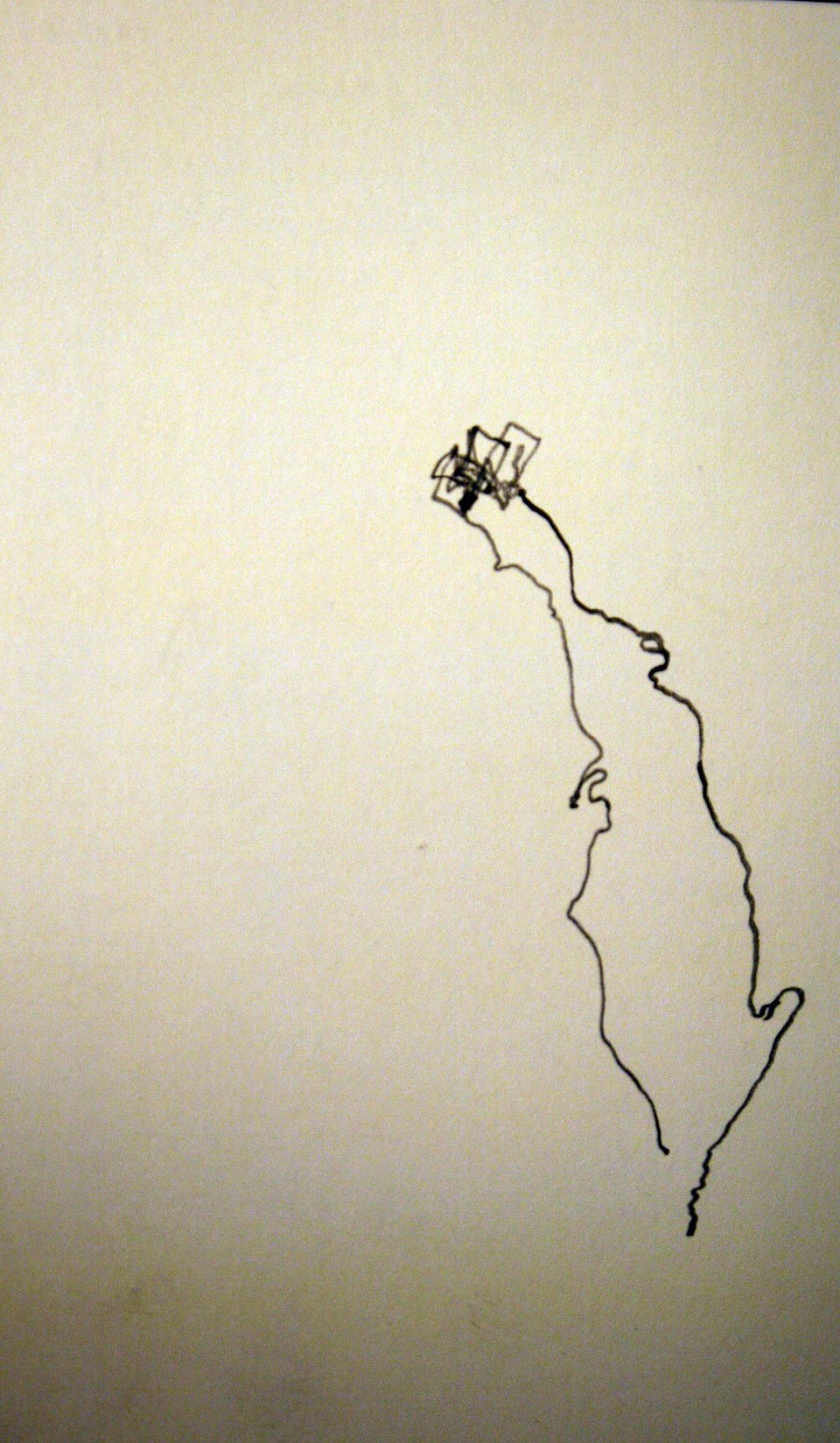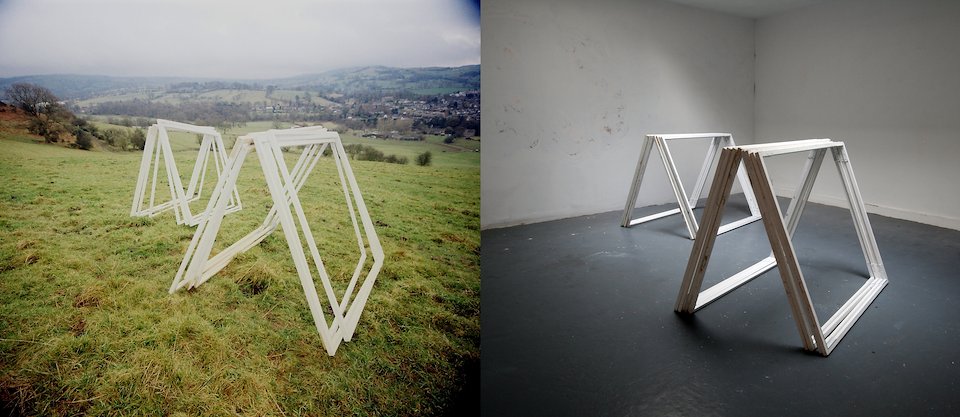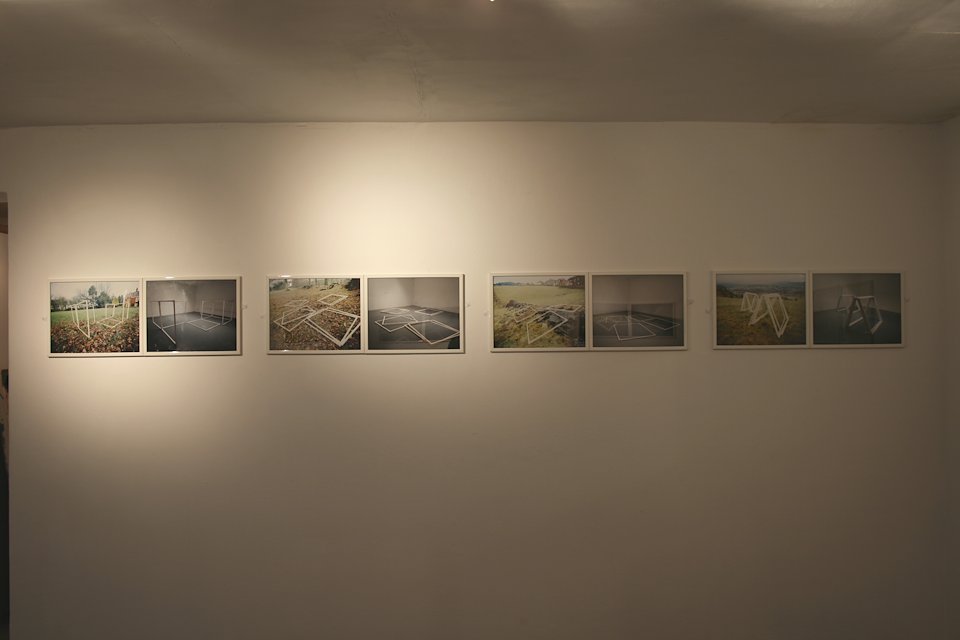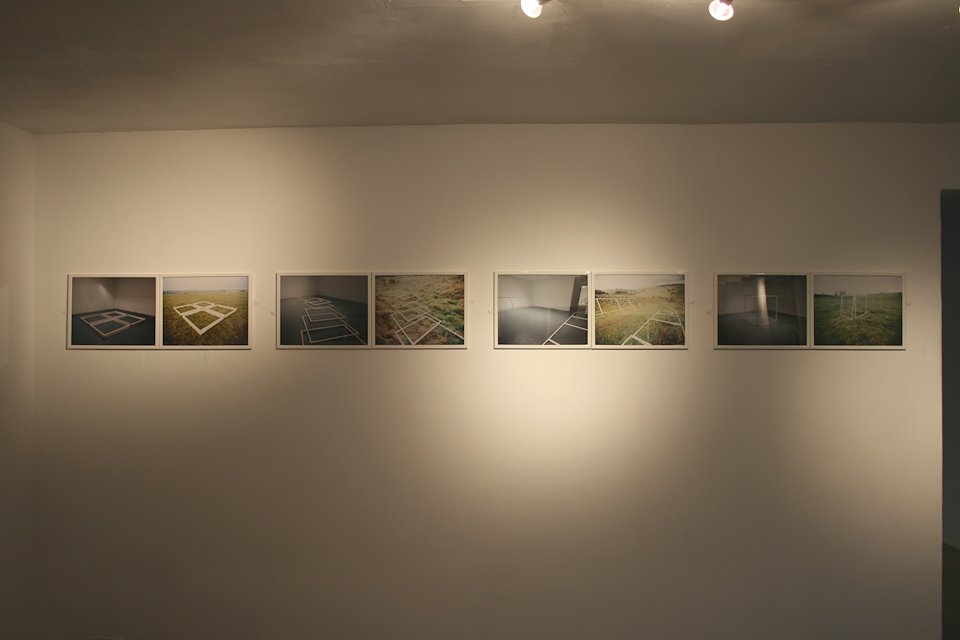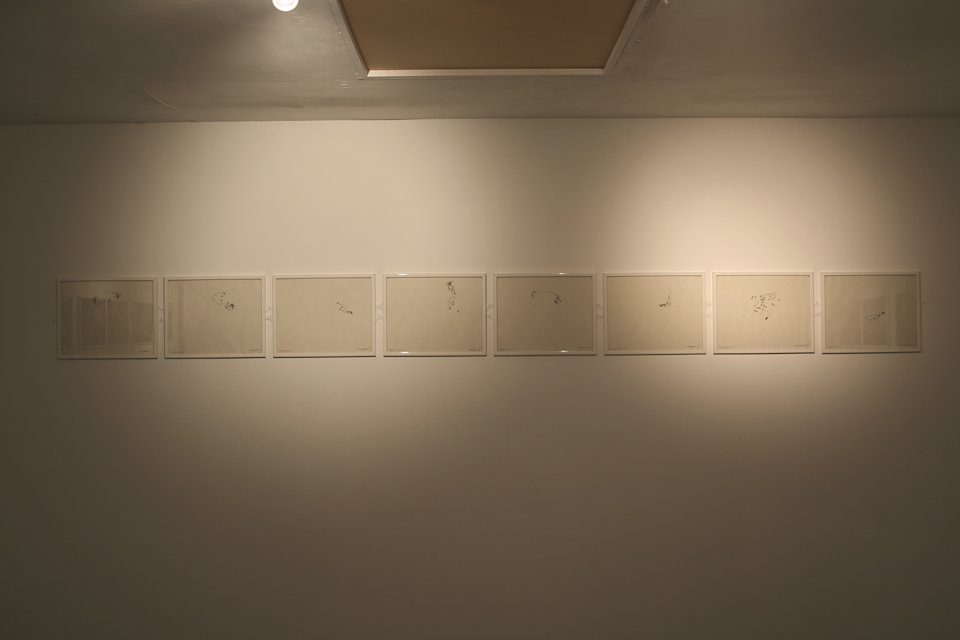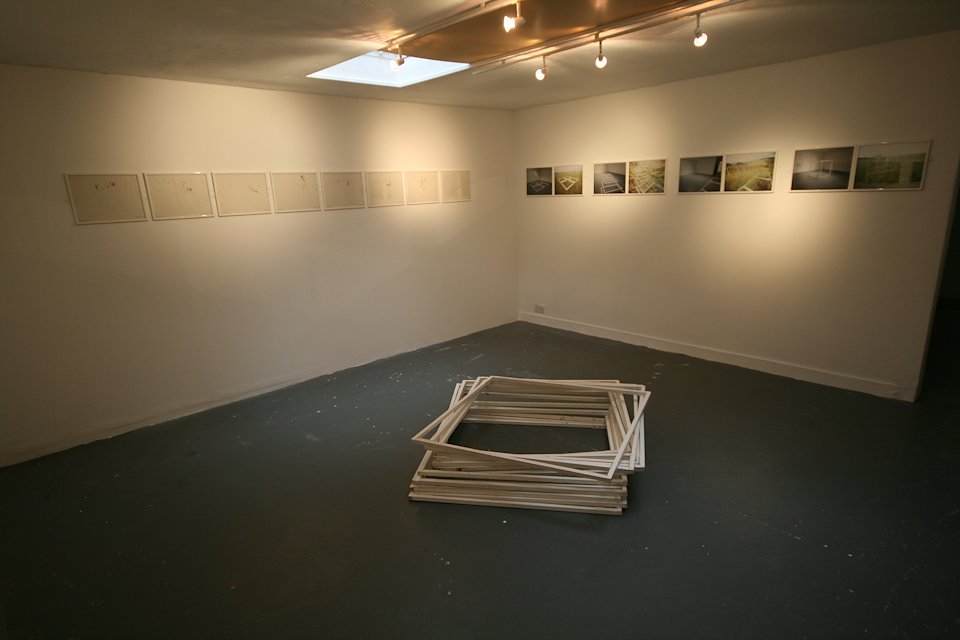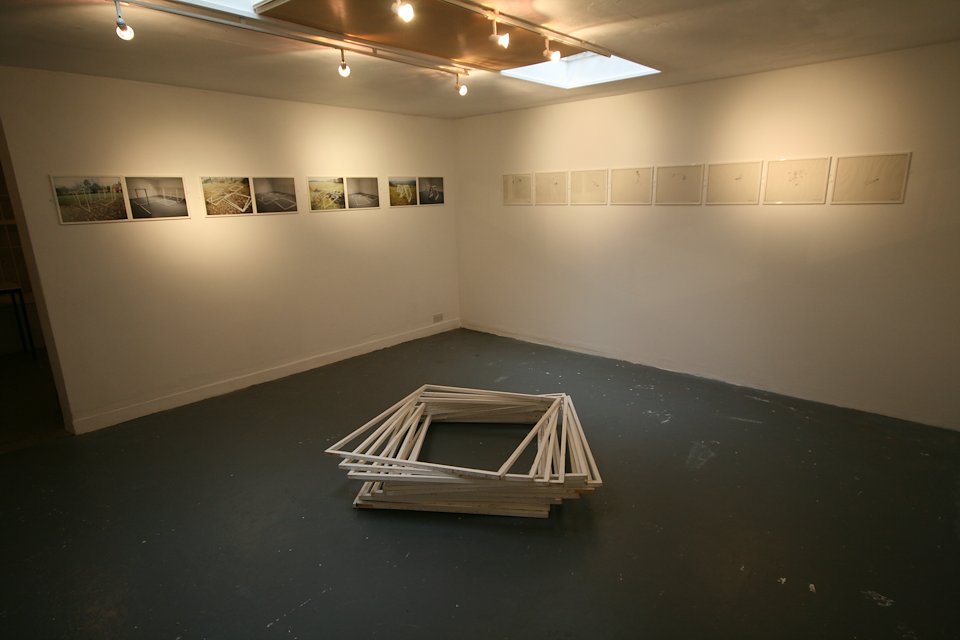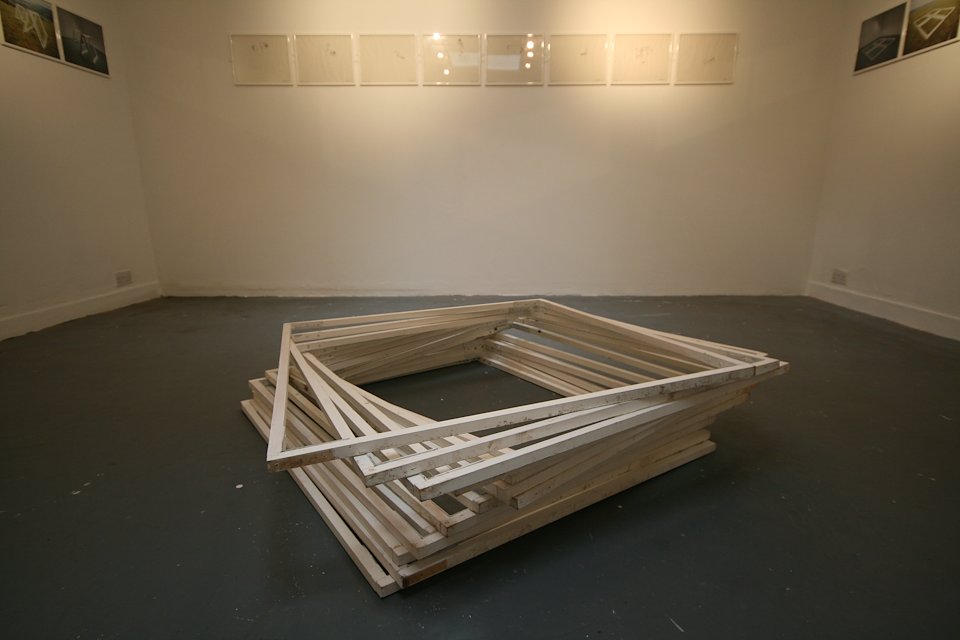 16 Frames, 16 Explorations
(From There to Here, From Here to There)
What follows is a collection of notes made over the past seven months that lay out the process of the work titled above. This work grew from the frame.
The frame corrals its contents; it resonates off them and, in turn, draws the viewer's attention to them.
Stephen Shore, 2007
Inside
The dimensions of the floor in Room 1 of the Red Gallery, Hull, are, 360cm x 455cm. Taking it down to tens from hundreds, and rounding the number to a whole, the dimensions are:
36cm x 46cm
36 x 46 = 1620
16.20 rounded to a whole number = 16
(16 = the total number of frames)
3 + 6 = 9
4 + 6 = 10
9 x 10 = 90
10 x 10 = 100
(90cm x 100cm are the dimensions of each of the 16 frames)
Outside
Last November I moved back to my hometown, Macclesfield, a mill town that made its money from the silk industry. Macclesfield is situated to the west of the Peak District and expresses the contrast of old industrial buildings with great natural beauty.
I have lived the majority of my life in this town, but have been in flux moving between it and Manchester for the last five years. On my return this time I felt I knew little of it, especially it's rurality, and felt a strong urge to explore, to discover and forge a new relationship with an old and familiar, yet surprisingly, unknown place.
The Relationship of Places
On page 4, grid reference 4,B to 4,C of the Kingston Upon Hull AtoZ, Osborne Street can be found. The Red Gallery is located at number 19, Osborne Street. On page 40, grid reference 4,B to 4,C of the Macclesfield AtoZ you will find Macclesfield golf course and The Hollins. On Friday 21st November 2008, I set out to select 8 sites in and around this area. The selection of the sites was restricted by the use of a frame laid over the top of the map which expressed, in centimetres, the pre-calculated dimensions of the frame (9cm x 10cm). Rural locations were my focus.
One gallery space, sixteen frames, eight rural sites
Tom Baskeyfield, June 2009
Bibliography
Shore, Stephen (2007) The Nature of Photographs, Phaidon